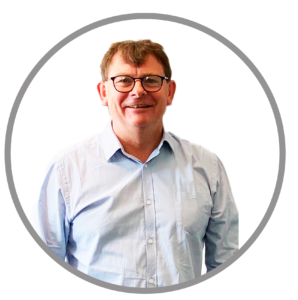 What made you want to pursue a career in engineering?
Well, it may be an old-fashioned answer – I followed in my dad's footsteps, he was a brilliant engineer spending his working life manufacturing armaments. I loved building and fixing things, and I used to help him 'do stuff' – not with armaments!
How did you journey in engineering begin?
At 16 (September 1976) I joined the ROF for a 6-year apprenticeship as a Toolmaker, and as part of that I was fortunate enough to take an Honours Degree in Mechanical Engineering which helped my career move from heavy engineering into Pharmaceutical and Chemicals. Now here at Projex Solutions!
What has been the biggest lesson you have learned over the years?
Good engineers listen more than they speak, ask lots of questions, and think about what they have learned.
What is your favourite thing about your job?
As a fellow of the IMechE, I enjoy working with younger engineers to help them progress their continued professional development and careers.
What advice would you give to someone who wants to pursue a career in engineering?
Two things, assuming you enjoy solving problems:
Be curious about technology and look for solutions to problems.
I know it will not be popular – but focus on getting some academic achievements in place so that they support your career ambitions to where you want to get to.